T-Wash / Mordant Wash Solution
T-Wash / Mordant Solution is a pre-treatment system for galvanised steel, ensuring good paint adhesion.
It is an equivalent system to 'T-Wash' which was developed by British Rail and has been approved by the Department of Transport for shop or site application to galvanised railings, parapets, crash barriers, lighting etc.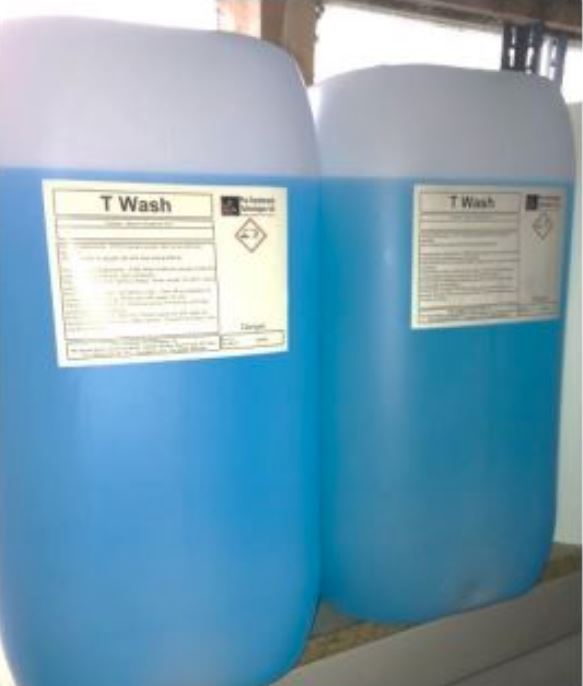 250ml Trigger Spray = £5.00
5 Litres = £15.00
25 Litres = £45.00
200 Litres = £300
1000 Litres IBC = £1000
Our treatment has the significant advantage that the solution is a pale blue colour which turns dark grey on reacting with galvanised steel, thus providing a visual indication that the pre-treatment has been effective.
T-Wash / Mordant Solution is applied by brush, swab or spray and should be allowed to dry fully before painting. If darkening does not occur the cause must be determined and eliminated.
Too libral an application or 'pooling' of the solution may result in the formation of a fine brown deposit of copper. Rinsing after application may be advantageous in reducing this if it is a problem.