Pre-Strip 9218
Powder Coating & Wheel Stripping Chemical
Pre-Strip 9218 is ideal for the rapid removal of paint and powder coatings from metal and alloy wheels.
It has been specifically developed for use on more stubborn types of paint systems, particularly for German alloy wheels.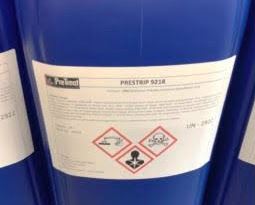 25 Litres = £61.32
200 Litres = £465.40
As the stripping chemical has been designed for cold operation it means it is ready for use as is, without the need to wait for baths to heat.
One of the fastest paint strippers on the market, depending upon the paint system, a wheel can be stripped as quickly as 10 minutes. Further technical information and material safety data sheets will be supplied with the product.